The Transport Cost Calculator
Transport Algorithm Improves Comparability
In introducing the transport algorithm Mundus Agri has taken the next step in improving transparency for trading in food commodities by means of the blockchain technology. The transport algorithm identifies the cheapest offers on Mundus Agri by calculating the cost of delivery depending on place of lading and destination.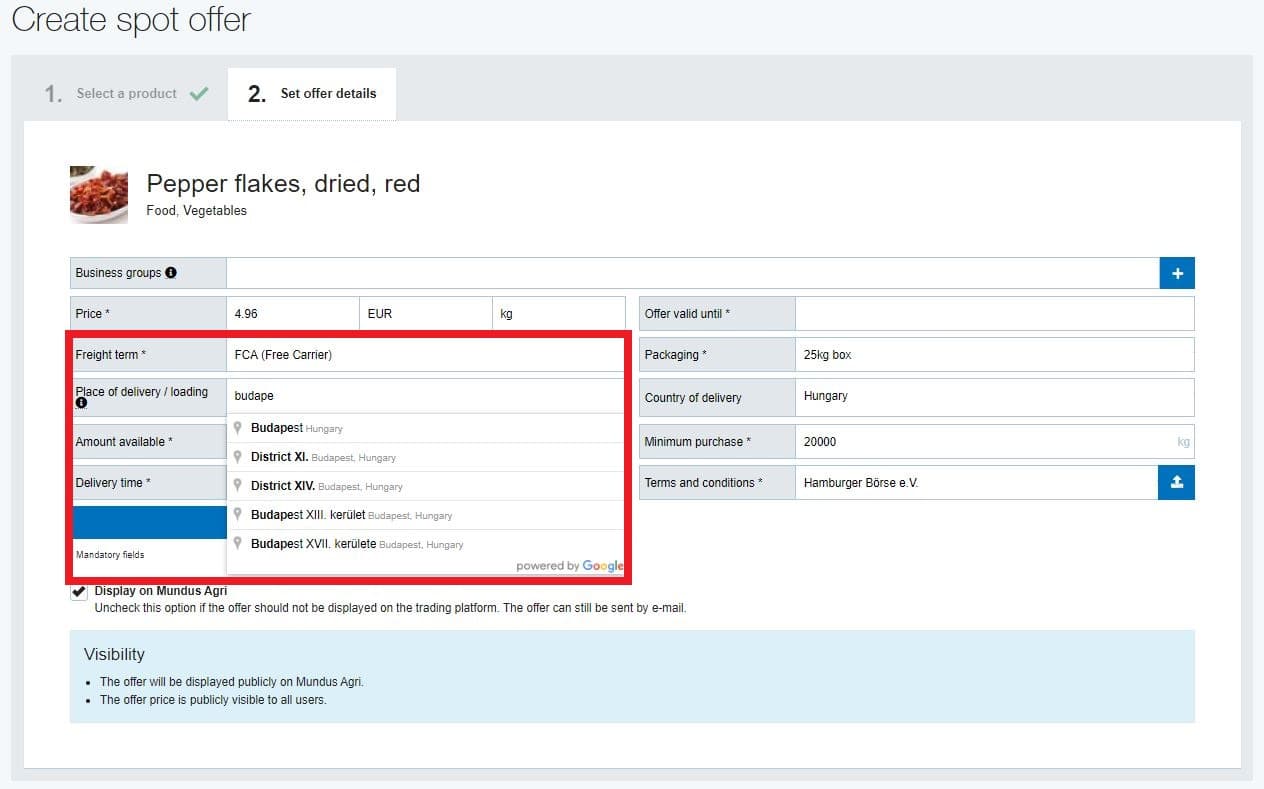 This is What Suppliers Need to Consider
Sellers create offers with FCA or EXW prices in Mundus Agri. They also indicate the place of lading. The transport costs can only be calculated if the place of lading has been properly selected.
Create offer in Mundus Agri
Enter FCA or EXW price
Select place of lading
Transport Costs are Automatically Calculated
The transport algorithm automatically calculates the cost of delivery to potential buyers depending on where companies are located.
Price on offer (FCA or EXW)
Transport costs
Delivery price (DDP within the EU, DAP for trade between EU and third-party countries)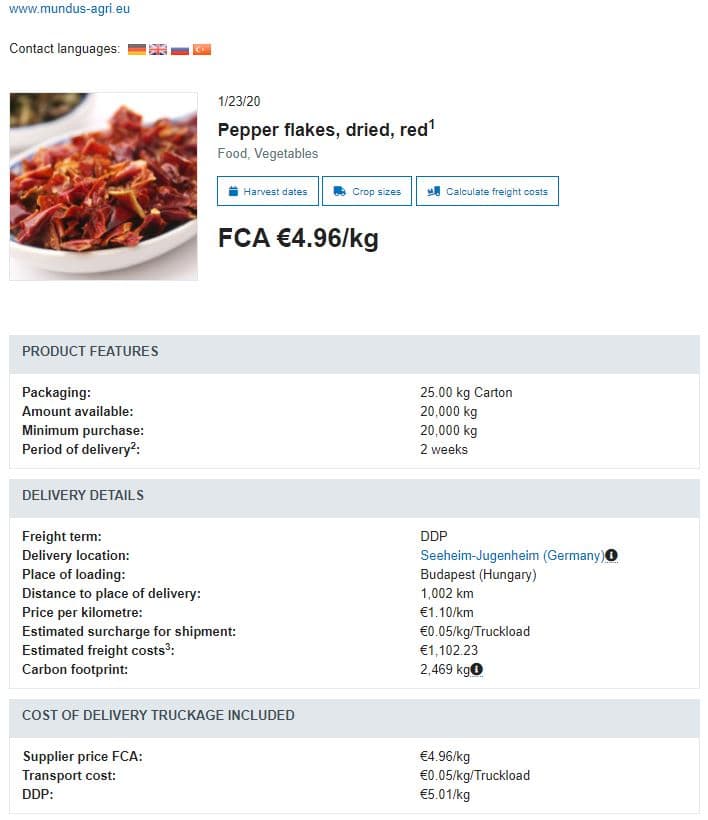 The overview of offers contains the calculated transport costs and additional delivery information.
Place of delivery (based on the buyer's place of business)
Place of loading
Distance
Price per kilometre
Estimated surcharges
Estimated cost of delivery
Carbon footprint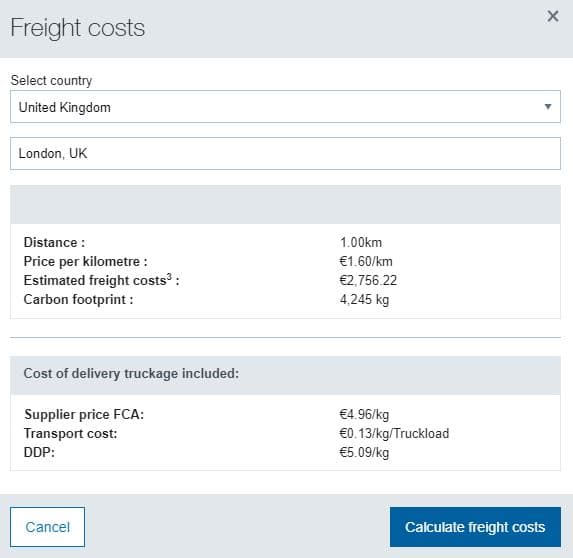 Different Delivery Address?
In case the place of business indicated in Mundus Agri and the delivery address do not match, it is possible to calculate the cost of delivery with the "Calculate Cost of Delivery" button.
Select country
Select city
Calculate cost of delivery