Requester:
Surenburgstr. 69
48429 Rheine
Germany

Contact languages: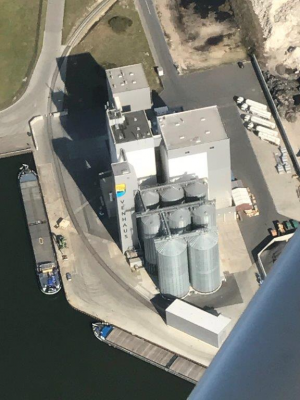 4/22/19
Spelt kernels1
Food, Grain
Packaging:
20000.00 kg Bulk truck
Incoterm / freight terms:
DDP
Requested quantity:
1000000 kg
Place(s) of delivery:
48429 Rheine, Germany
Delivery period from:
August 1, 2019
Delivery period till:
December 31, 2019
Payment conditions:
Payment 10 days after delivery of goods
Additional description:
Dinkelkerne in Lebensmittelqualität, gute, gesunde, trockene, naturfeuchte Ware, gereinigt, frei von lebenden und toten Schädlingen, Getreide von gesundem Geruch und getreideeigener Farbe • Proteingehalt: min. 11% bezogen auf die Trockensubstanz (ICC 105/2 Kjeldahl) • Feuchtigkeit: max. 15 % (ICC 110/1) • Fallzahl: min. 240 Sekunden (ICC 107/1) • Hektolitergewicht: min. 74 kg/hl (ISO 7971-2) • Fusarien: max. 1 % fusariumbefallene Körner • DON: max. 750 µg/kg (Deoxynivalenol) • ZEA: max. 50 µg/kg (Zearalenon) • Besatz: max. 2 % (Korn- und Schwarzbesatz) • Bruchkorn max. 5% Bruchkorn • Ungeschälte Körner max. 0,5% Bedingungen: Für diesen Kontrakt gelten vorrangig die Getreideeinkaufsbedingungen der Hemelter Mühle. Nur soweit diese Bedingungen keine Regelung treffen, gelten ergänzend die Einheitsbedingungen im Deutschen Getreidehandel in der neuesten Fassung. Schiedsgericht – Verein der Getreidehändler der Hamburger Börse e.V., Hamburg
Create your own offer
What do you want to create?
Goods that are available at short notice.
Goods that can be acquired over a longer period of time.
Cancel