Supplier:
In Wöhrden 5
78532 Tuttlingen
Germany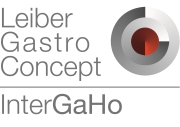 7/24/19
Granulated sugar, EEC cat. II, medium1
Food, Sugar / Sugar Products
Please log in or register to obtain the excat prices for offers and enquiries on Mundus Agri.
Proceed to login »
EXW - Raum Frankfurt
Packaging:
1000.00 kg Big bag
Amount available:
240,000 kg
Minimum purchase:
24,000 kg
Period of delivery2:
1 week
Additional description:
Zucker EU 2 aus Pol/Cz , je nach Verfügbarkeit Tereos, Nordzucker, Südzucker. Sie suchen 25 kg Säcke? einfach bei uns anfragen, haben wir natürlich auch. Lieferung frei Haus auch möglich einfach anfragen. Wir sind immer für Sie erreichbar! Ihre Anfragen werden sofort bearbeitet. Mobil +491777572711 u.leiber@l-gc.de
Create your own offer
What do you want to create?
Goods that are available at short notice.
Goods that can be acquired over a longer period of time.
Cancel Kai-Uwe Leiber
Leiber Gastro Concept Inh. Kai-Uwe Leiber
In Wöhrden 5
78532 Tuttlingen
Germany
07465326466
0049 177 7572711
u.leiber@l-gc.de
www.zuckerimport.eu
Languages: