Place Your Ad on Mundus Agri
The AUDITOR
Originally intended as an exclusive service for trading partners and customers in Germany the AUDITOR has gradually transformed into a leading medium for bakery seeds, dried fruits and nuts in the international market.
The editorial team of the AUDITOR started providing the who is who of the food industry with the latest market news and market prices ten years ago.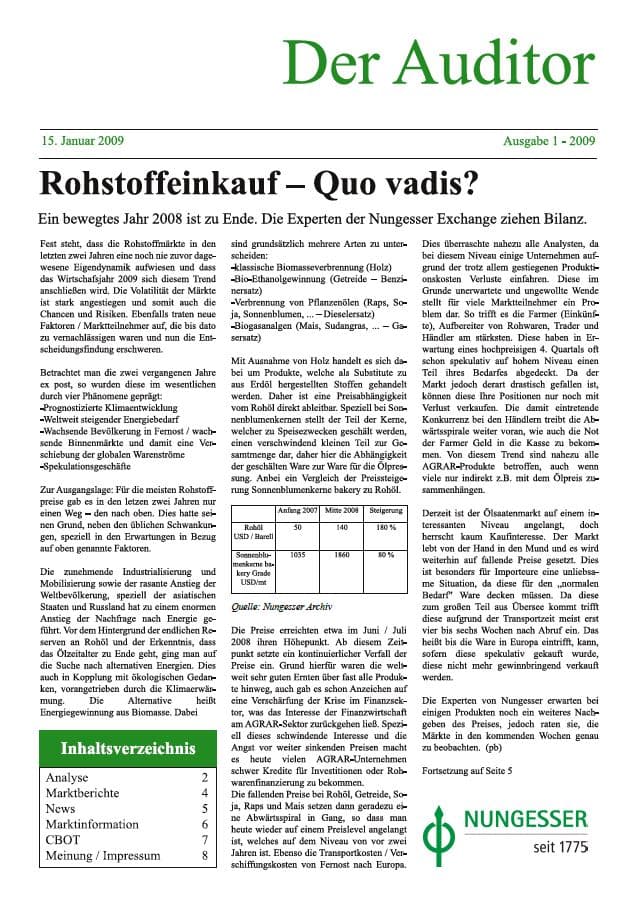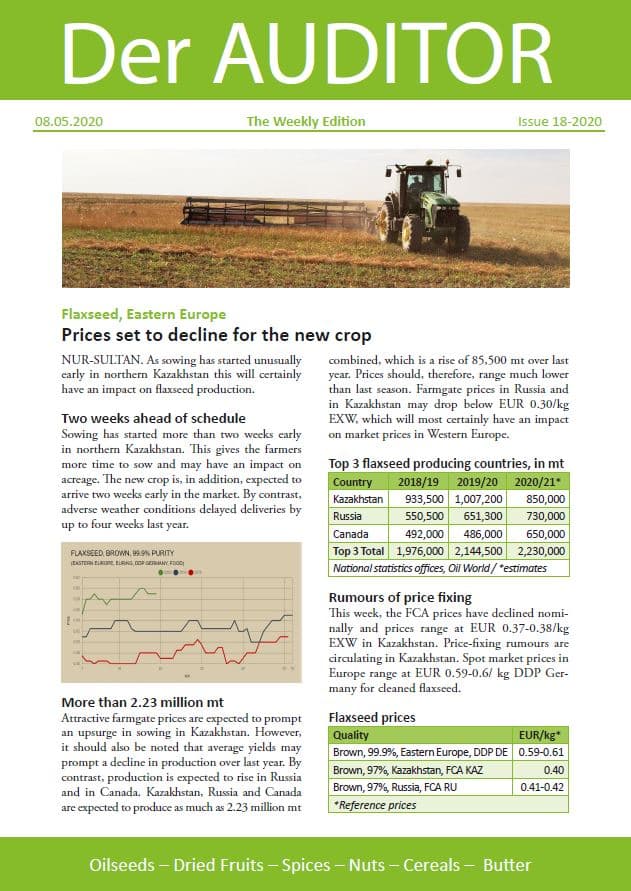 The AUDITOR is issued on a weekly basis and illustrates the most important news of the last seven days. By placing your ad in the PDF edition you will reach out to 7,000 readers in the food commodity sector every week.
Ad Sizes in the PDF Edition
1/2 page horizontal
167 x 125 mm
1/2 page vertical
80 x 125 mm
1/4 page horizontal
167 x 60 mm
1/4 page vertical
167 x 252 mm
1/8 page horizontal
80 x 60 mm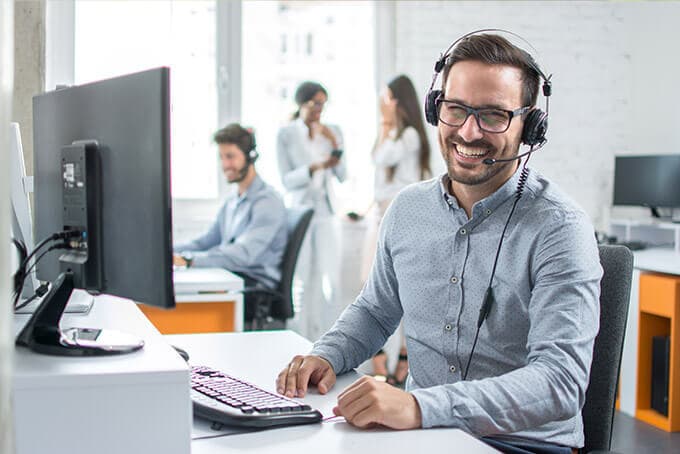 GIVE US A CALL
Are you interested in the advantages Mundus Agri offers? Our adviser will be happy to talk with you and answer all your questions.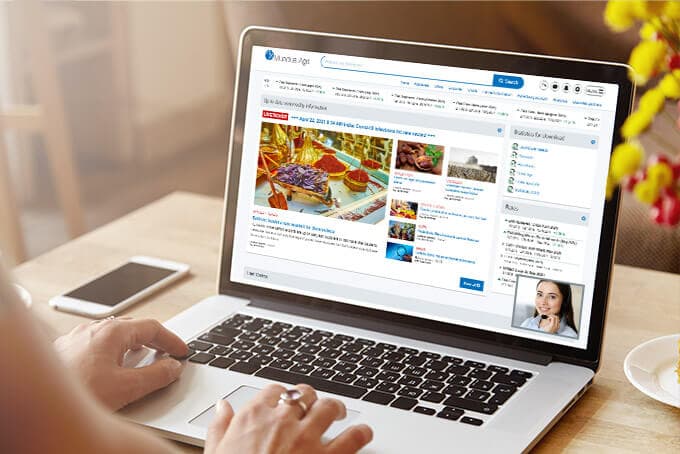 Online tutorials
Our trained staff will show you the platform step-by-step and explain the functions and content.
Book an appointment now