Place Your Ad on Mundus Agri
Advertise in Mundus Agri
Find out how to reach your contact persons in 70,000 business addresses.
Mundus Agri has around 250,000 page views per month with a strongly rising tendency. The users spend an average of 8.5 minutes viewing the offers on Mundus Agri. Your ad will be exactly placed where your potential business partner views the website.
Full Cost Control
You set the price for your campaign and only pay for unique clicks and openings.
More than Pay-Per-Click Marketing
Exclusive pay-per-click marketing is a thing of the past. We take matters one step further. You do not only see how many clicks your ad generates but also receive a detailed assessment of the click behaviour.
Banner Sizes
The AUDITOR
Originally intended as an exclusive service for trading partners and customers in Germany the AUDITOR has gradually transformed into a leading medium for bakery seeds, dried fruits and nuts in the international market.
The editorial team of the AUDITOR started providing the who is who of the food industry with the latest market news and market prices ten years ago.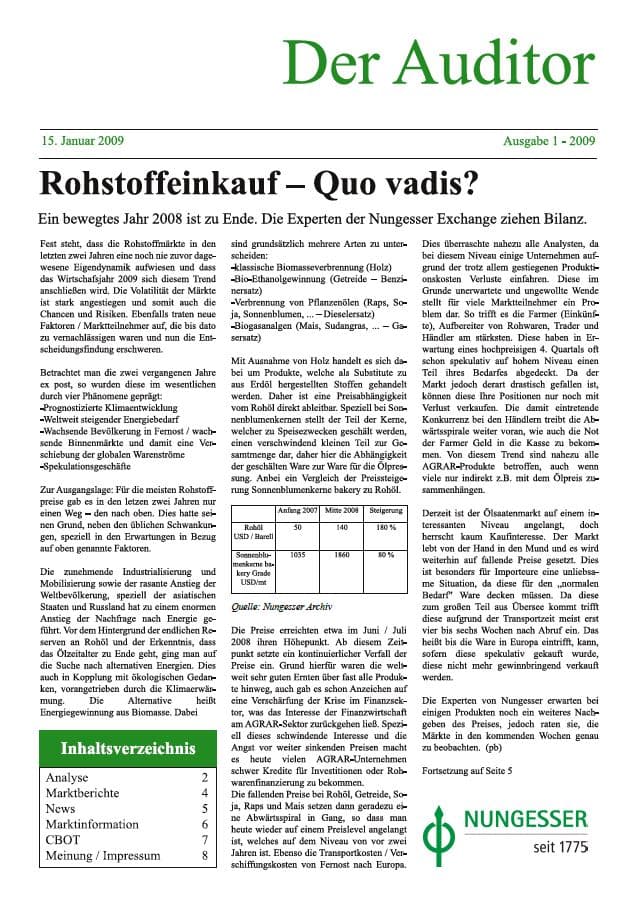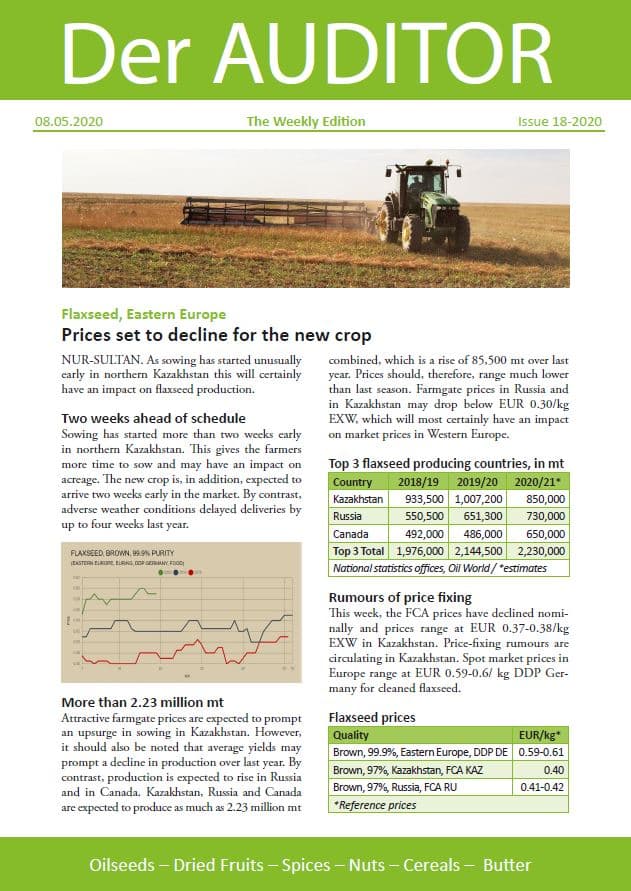 Advertise in the AUDITOR
The AUDITOR is issued on a weekly basis and illustrates the most important news of the last seven days. By placing your ad in the PDF edition you will reach out to 7,000 readers in the food commodity sector every week.
Ad Sizes in the PDF Edition
1/2 page horizontal
167 x 125 mm
1/2 page vertical
80 x 125 mm
1/4 page horizontal
167 x 60 mm
1/4 page vertical
167 x 252 mm
1/8 page horizontal
80 x 60 mm