Identifying the Trend
The analytics function on Mundus Agri evaluates which commodities the users call up most frequently in a given period. Gold Members can use this feature for more detailed statistical assessments, which provide an overview of the countries and industries, in which enquiries originate. In addition, there is the possibility to directly contact the main prospective buyers.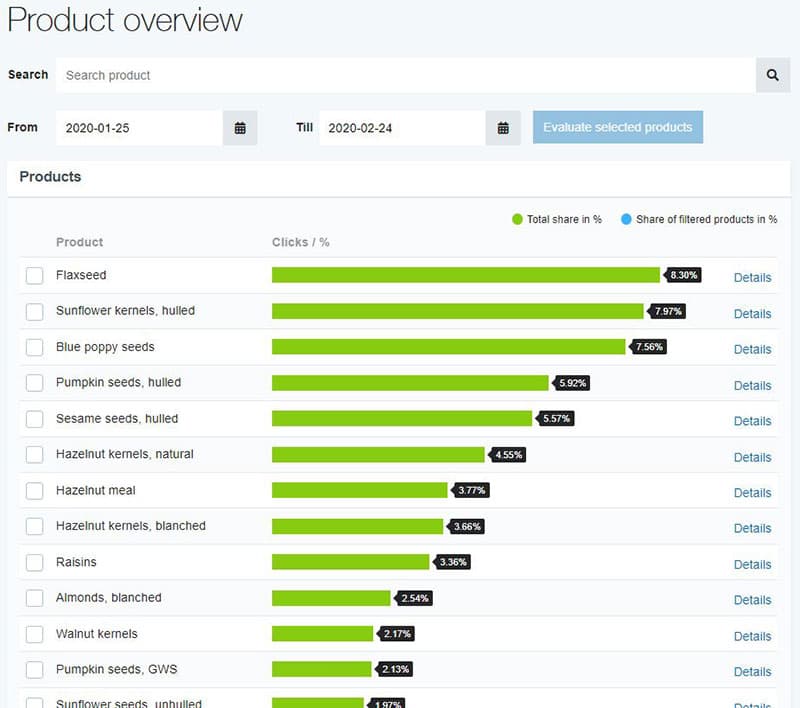 Selecting
The five products most in demand are already displayed on the Mundus Agri home page for everyone to see. Statistical assessments and further details are only available for Gold Members.
Select period
Search for commodity or select from top products displayed
Call up assessments on "Details"
Alternatively, several products can be compared in the same space of time.
Individual Evaluation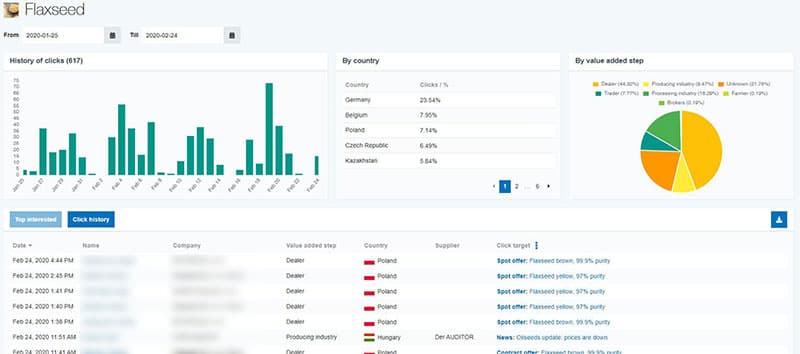 Several Commodities in Direct Comparison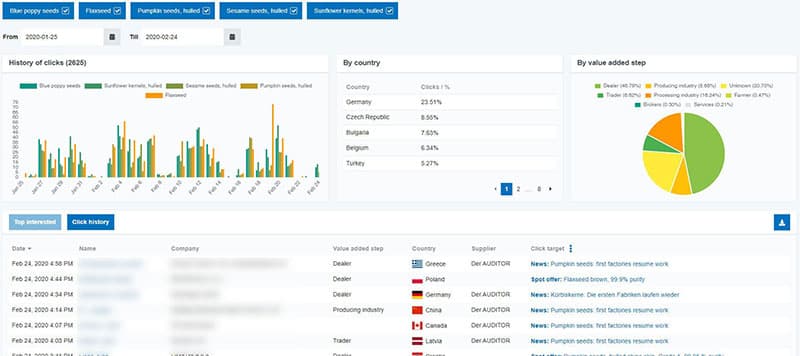 Assessing
In accessing the tab for "Top interested parties" it is possible to view which users are interested in which products. The "Click history" also displays which offers, reports and charts have been viewed - the ideal basis for the possible start of a commercial relationship.
Click behaviour in selected period
User distribution according to country
Distribution according to value-added step
Top interested parties (most clicks)
Top Interested Parties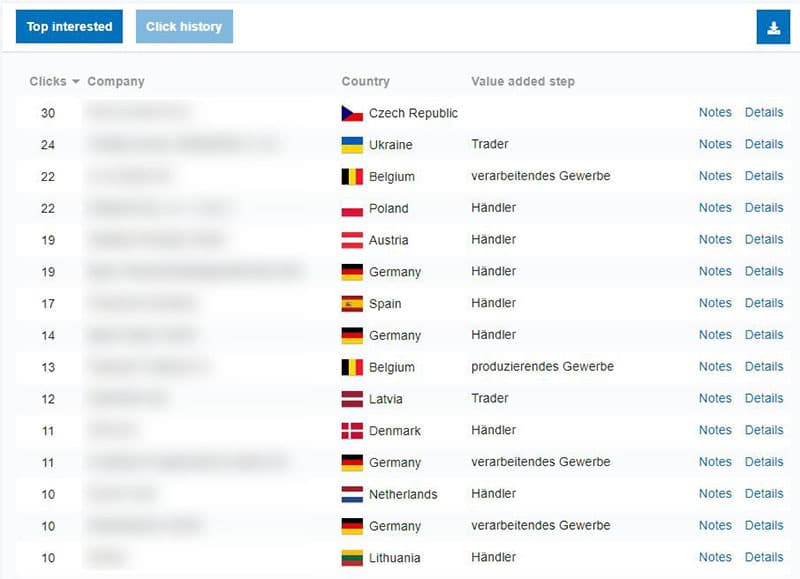 Click history (what has been clicked)
Contact directly via Mundus Agri
Excel export of list of top interested parties
Click History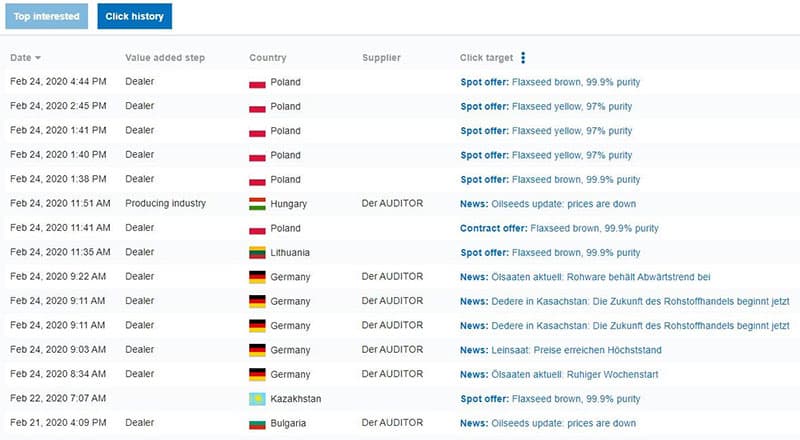 All Contact Details at a Glance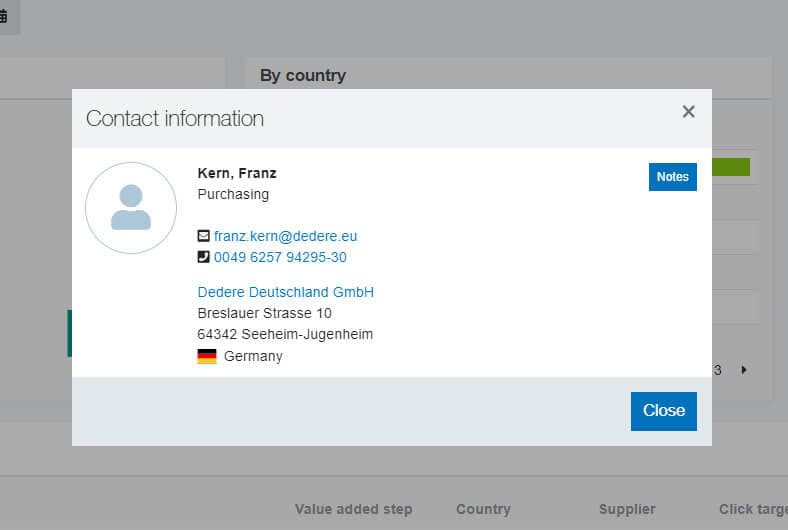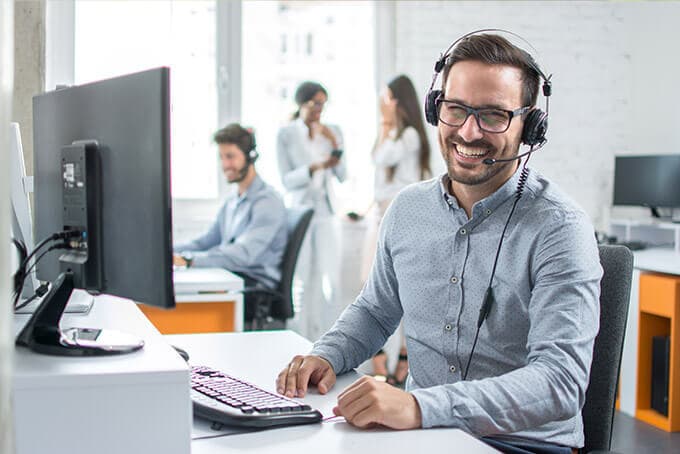 GIVE US A CALL
Are you interested in the advantages Mundus Agri offers? Our adviser will be happy to talk with you and answer all your questions.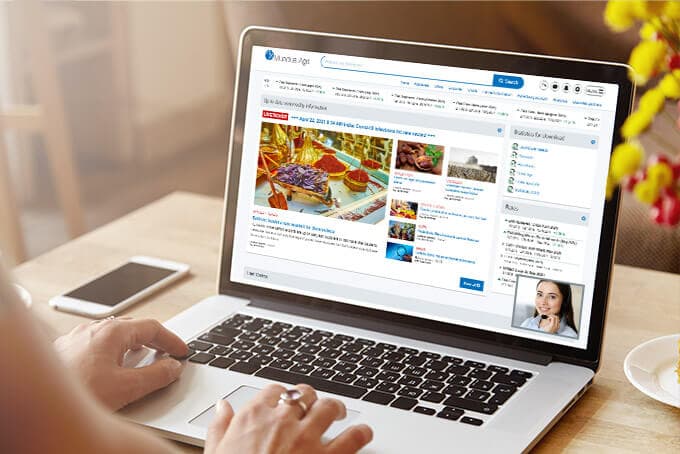 Online tutorials
Our trained staff will show you the platform step-by-step and explain the functions and content.
Book an appointment now